About Us
Click here to read testimonials from our clients.
Marketing is our only business! We provide prompt professional service to meet your deadlines. All products can be modified to create unique materials specifically for your pharmacy. Quality is assured and your satisfaction is guaranteed.
Storey Marketing began in 1991, and now provides a complete line of marketing materials for compounding pharmacies, physicians, and functional medicine practitioners. We continually strive to promptly meet our clients' needs by utilizing the latest technology to provide superior quality cost-effective materials.
The quality and content of your marketing materials directly reflect on the recipient's perception of the services you provide. Every Storey Marketing product is written or edited by pharmacist/owner Patricia Storey, R.Ph., and designed by our professional graphic artists. Our staff regularly attends educational seminars and reviews the latest therapies and marketing techniques in order to continually provide current information in the most effective format. You need only to contact us with your marketing need or idea, and we will take care of the time-consuming tasks of writing, designing, and printing your materials.
Storey Marketing continually creates new products to meet ever-changing needs. We welcome your comments and suggestions for new topics and products, and appreciate your business.
Patti Storey, R.Ph., FACA |
Owner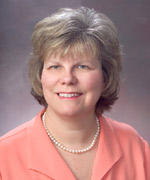 Patti Storey graduated from The Ohio State University College of Pharmacy. After graduation, she continued her education with graduate marketing classes at Ohio State and worked as a clinical pharmacist specializing in OB-GYN at the OSU Medical Center, and later was a trauma team pharmacist in Cleveland, Ohio. In 1986, she entered the world of community pharmacy and became a Medicine Shoppe franchisee in 1991, and that same year, started a company called Health Notes, Inc. Her first product was a weekly newspaper health column. Since 1993, marketing has been Patti's full time job – and her company's name has changed to Storey Marketing.
Patti is a Fellow of the American College of Apothecaries, and Storey Marketing is proud to be a Corporate Member of the American College of Apothecaries and the International Academy of Compounding Pharmacists.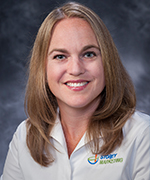 Mandy Mahoney |
Marketing and Web Consultant
Mandy Mahoney is our frontline contact. Mandy has a B.A. in Biology from Lycoming College, which led her to seek employment at Storey Marketing, and she has been with us since 1999. She is in charge of Graphic Design and skillfully coordinates all client and in-house projects, and loves a challenge. Mandy is your "marketing problem solver"!
Joshua Cool |
Web Developer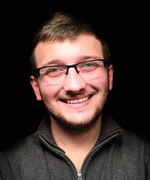 Joshua Cool is a Web Designer/ Developer with a passion for what he does. Joshua started at the Ashtabula County Technical & Career Campus developing his computer skills; he then continued his education at Youngstown State University and Kent State University. Joshua has several years of freelance web design experience prior to joining the Storey Marketing team. He has become a Certified Health IT Security Professional. Joshua's background as a certified Pharmacy Technician has been beneficial in that it allowed him to create strong customer relationships and afforded him knowledge of the industry. What makes Joshua unique is his artistic eye which allows him to develop aesthetically pleasing websites that are detailed and user friendly. Joshua has always had a diligent work ethic and takes pride in everything he does. Joshua always strives to make his websites the coolest they can be.