Economically promote your services.
Handouts about specific therapies or your new website can be attached to your patients' prescriptions, or distributed in statements, in your pharmacy, offices, health fairs, schools, etc.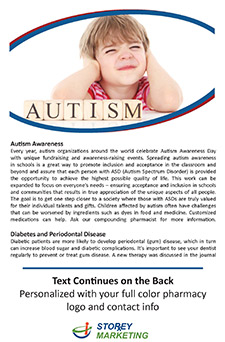 Format features a full color photo or illustration on the front side, personalized with your pharmacy logo printed in full color 5 ½" x 8 ½", double sided.
Features a compounding topic each month. $25 one time setup fee for first time orders.
One-time /occasional order:
#250/$89
#500/$139
#1000/199
#2000/$325
#3000/$450
#5000/$675
Plus shipping.
Save with monthly pricing:
#250/$79
#500/$125
#1000/175
#2000/$299
#3000/$425
#5000/$650
Plus shipping.
Bagclippers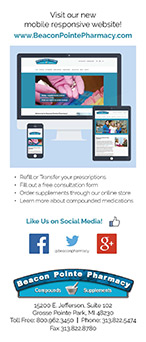 Bagclippers (3 ½" x 8 ¼") can be customized to highlight your distinct services. Content can discuss compounding, bio-identical HRT, classes or seminars, consultations, your website, etc.
One-Sided, full color:
#500/$175
#1000/$225
#5000/$599
Shipping is additional.
Two-Sided, full color:
#500/$275
#1000/$350
#5000/$799
Shipping is additional.