Organic SEO is an investment in your future.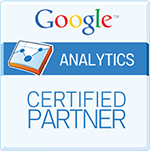 Search engines are increasingly better at what they do, but they still cannot see and understand the web in the same way a human can. SEO helps search engines rank and understand what each page of a website is about and what pieces are the most important or helpful. Storey Marketing's staff has technical skills and unparalleled knowledge of marketing for compounding pharmacies that helps us create customized SEO plans to meet your goals as well as your budget.
Make sure your content is seen.
Initial SEO – Performed When Storey Marketing Designs Your Website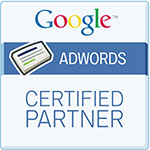 Getting the technical details correct when developing your website is the first key step in any successful Search Engine Optimization plan. All websites designed by Storey Marketing cover the basic building blocks including:
Page Titles and Meta Descriptions
Installation of Google Analytics
Social Media icons that link to your business profiles
Storey Marketing's Ongoing SEO Strategy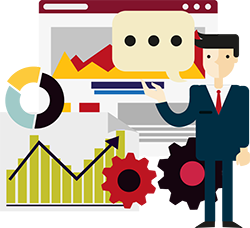 SEO Evaluation
We run diagnostics, analyze your needs, and prepare a quote for an SEO plan that covers our recommendations based on the services you offer, goals and budget.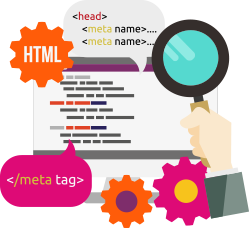 On Page Optimization
Make sure your website code is SEO friendly so search engines can index webpages correctly. This is done by analyzing the structure, content, descriptions, meta data, images and other elements of a website.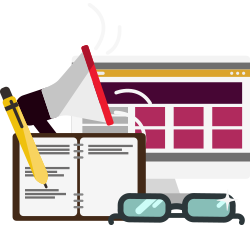 Content Strategy
Content is one of the biggest ranking factors within modern search engines. Increase your traffic with engaging content and Storey Marketing's 20+ years of marketing knowledge.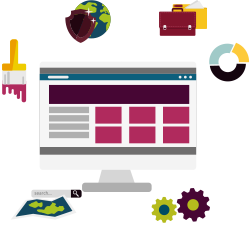 Local Search Optimization
If your pharmacy depends on local business, being ranked at the top of local search is crucial. It is important that major data sources such as Google Maps and yelp! have consistent/accurate information.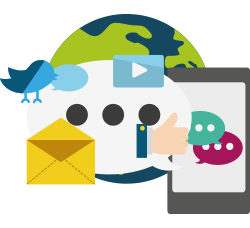 Social Media Optimization
Build conversations using social media and driving viewers directly to your website. Our Social Media marketing team can supply recommendations as well as optimize/manage your social media pages to build your brand online.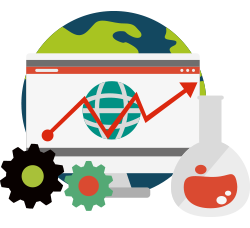 Custom SEO Reporting
We only consider a project successful if you're successful, our in-depth reporting ensures that we have the correct metrics to compare results. All ongoing SEO projects receive custom SEO reporting included.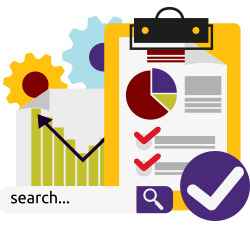 Ongoing SEO
SEO is most effective as an ongoing program so that we can best maintain the integrity of the content on your site as you grow. We work within your budget, but a recommended commitment is $300 minimum per month for the first two months depending on the size of your website, and then we will provide a plan for ongoing SEO and Social Media Optimization (SMO) to optimize your search engine rankings, and alert you when changes need to be made to remain up to date with changing SEO trends.
It's not enough to have a good website/brand; prospective patients and practitioners need to be able to find you.
SEO Evaluation
$299
Diagnostics
Analysis
Plan/quote for optimization.
-
-
-
-
-
Site Optimization
Quoted After Evaluation
On Page SEO
Google+ Local and Yelp optimization
Facebook, Google+ & Twitter page optimization
Social Media posting program (Facebook, Google+, Twitter)
Web Analytics
Custom Reporting
-
Ongoing Optimization
$300
Minimum/Month
On Page SEO
Google+ Local and Yelp optimization
Facebook, Google+ & Twitter page optimization
Social Media posting program (Facebook, Google+, Twitter)
Web Analytics
Custom Reporting
Stay up to date with SEO trends/tactics
Monthly content recommendations